On November 24, 2019, the President of St. Petersburg University, a member of the GSOM SPbU Advisory Board Lyudmila Verbitskaya passed away. GSOM SPbU mourns with relatives and friends, colleagues and students of the great Russian philologist.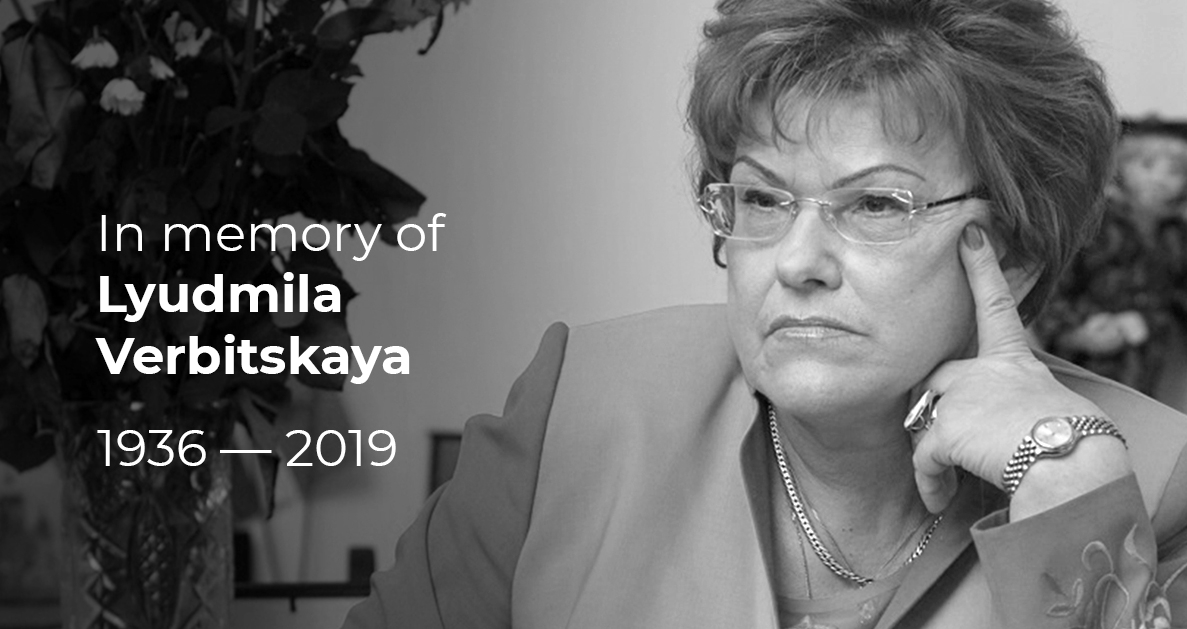 Lyudmila A. Verbitskaya was the first woman rector of St. Petersburg University, and later President of the University, Doctor of Philology, Professor, Honorary President of the Russian Academy of Education.
When the Faculty "School of Management" was established in 1993 (in the future, the Graduate School of Management of St. Petersburg University), Lyudmila Alekseevna was the first vice-rector of the university and provided significant support in the establishment of the School. Then she entered the first Advisory Board in the history of Russian education — GSOM SPbU Advisory Board — and from that moment did not leave it.
From 1994 to 2008, being the rector of St. Petersburg State University, Lyudmila A. made an invaluable contribution to the development and transition of the Graduate School of Management of SPbU to a new stage of development. Under her leadership, the School became a part of the priority national project "Education", the first Russian master's program in English was launched, and the first development strategy was adopted.
The memorial service to Lyudmila A. Verbitskaya will take place on November 27, 2019. Details will be announced on the St. Petersburg University website.