The Graduate School of Management, St. Petersburg University (GSOM) and SIBUR are launching a series of lectures in a number of areas related to the development of organizations, marketing strategies and business management practices using real-life examples of SIBUR group companies. The first webinar for high school students will take place on April 15, 2020.

The series of lectures will be opened by Natalya Yamshchikova, Director of SIBUR Corporate University. She will talk about the value of the team in SIBUR and current practices of team formation and development. Detailed information and registration are available here >>
SIBUR also provides GSOM students with a unique access to the soft skills programs. Especially for students of partner universities, lectures at Corporate University will conduct online webinars and workshops.

This initiative is part of a project for the development of GSOM SPbU cooperation with corporate universities of companies that are members of the GSOM Advisory Board. SIBUR is a partner of GSOM SPbU and has been a member of the GSOM Advisory Board since 2017.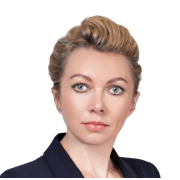 Natalya Yamshchikova
Director of SIBUR Corporate University, takes an active part in the work of the Strategy Commission under the GSOM Advisory Board.