Students of CEMS MiM Master program of Graduate School of Management St. Petersburg University (GSOM SPbU) took part in a Block seminar on Social Entrepreneurship organized together with the Normal Place charity cluster.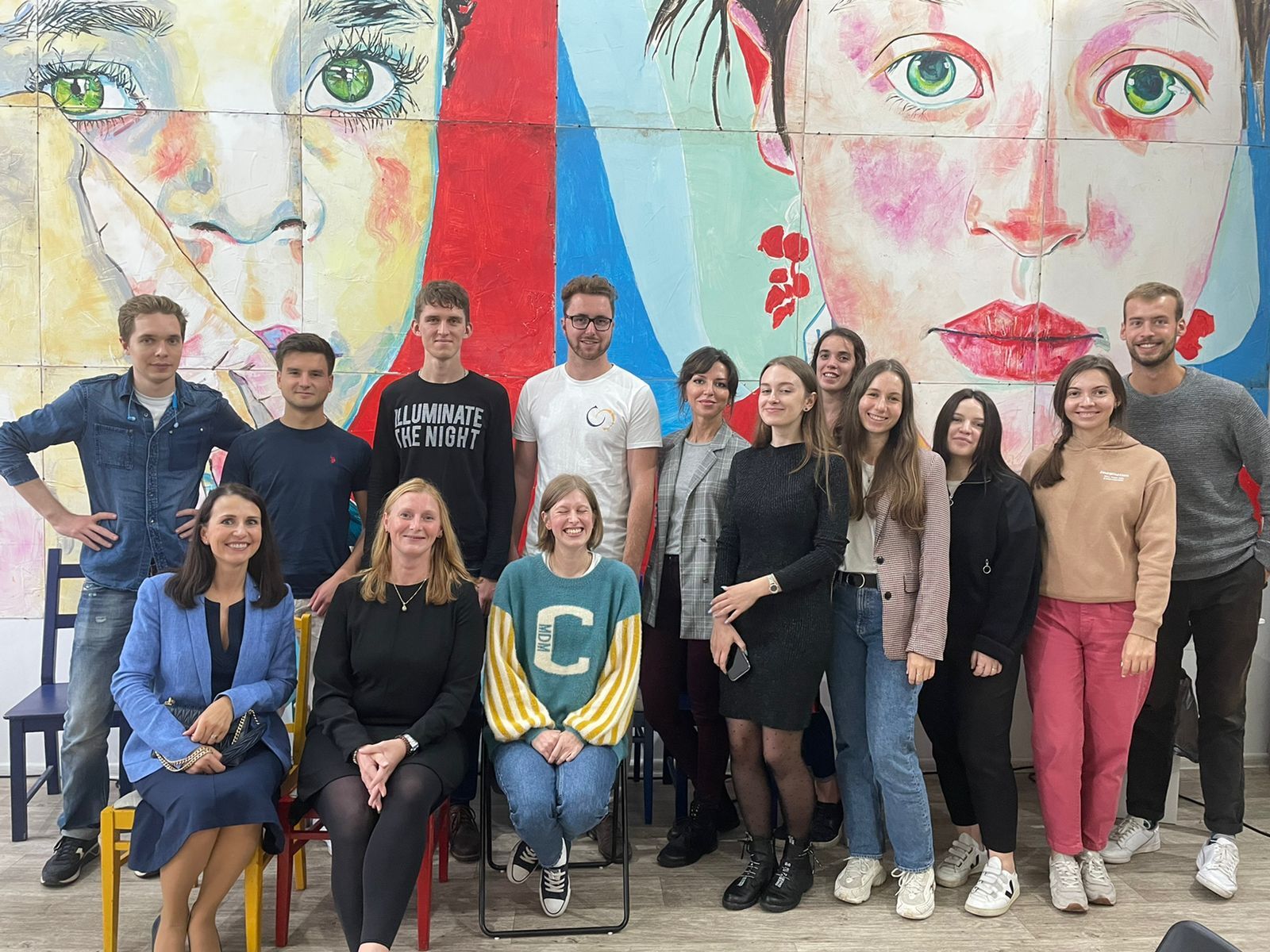 Block seminar was attended by 15 students from Russia, Hungary, Germany, Austria, Hong Kong and Switzerland. During the week, they got acquainted with social entrepreneurship projects in St. Petersburg: visited Normal Place, Spasibo charity shop, inclusive cafe Cucumbers and Anton tut ryadom non-profit organization.
The students visited lectures and met project leaders in the field of social entrepreneurship, and participated in group work under the guidance of GSOM instructors. The goal was "to make one feel the complexity and responsibility of this work not just in words, but in practice".
The practical task was to develop ideas for products and services suitable for the Normal Place, a cluster that unites more than 20 projects under one roof. Among the inclusive initiatives proposed by teams of students in their final presentations there was a bakery, a yoga center, a vertical farm, programming courses, social project marketplace and a pet walking service.
"We are holding a Block seminar on Social Entrepreneurship for CEMS MiM students for the second year in a row. During our previous experience we received very positive feedback from the students, which proved that the topic was interesting and relevant. This year, we were able to hold classes and meetings in person, which substantially increased students' engagement in the projects. Solving practical cases, they were able not only to comprehend the specifics of the work of social enterprises but also to apply their knowledge and skills for the development of a specific developing project," said Yulia Aray, Academic Director of the Master in Management program. "I think that this kind of cooperation between the university and local community organizations is vital for the ecosystem of social entrepreneurship in the region. This is an opportunity for the university to realize the third mission, which is precisely to contribute to the social-economic development of the country and regions," she emphasized.
One of the seminar participants, Maria Kuftyreva, noted: "We not only got acquainted with the theoretical component of social entrepreneurship but also saw "business in action" — thanks to invited experts, investors and group visits to companies. Using the example of partners, we saw how they use their business models, having a positive social effect. The block seminar helped me not only to study the topic of social entrepreneurship better but also to recharge my energy for further participation in social projects and volunteer activities."
Simon Seeber, a student at CEMS MiM, emphasized: "The block seminar was an intriguing experience as it opened my eyes to a sphere of entrepreneurship and social commitment that I barely had any prior knowledge of. Seeing all those passionate and inspiring people working towards a more inclusive society was fantastic. Moreover, visiting the Normal Place at Sevcable Port made our final project more hands-on and relatable".
The Global Alliance in Management Education CEMS unites leading business schools and the largest companies around the world. Its mission is to establish a global quality standard in management education for the Master's degree qualification. GSOM SPbU has been a member of the CEMS Alliance since 2008.
"Normal Place" is a cluster for NPOs, charitable and social initiatives, which is to create an inclusive environment in St. Petersburg and then throughout Russia. The organization provides work for people with special needs (especially with mental disorders), provides an inclusive platform for everyone, raises awareness, supports and encourages colleagues from other NPOs, combines business practices with social and charitable initiatives, attracts environmental, artistic, cultural and academic partners to create a unique community which is open and sustainable.