On November 9, 2021 Yury Blagov, Director of the Center for CSR at GSOM SPbU, took part in the Tenth Moscow International Forum "Corporate Volunteering: Business and Society".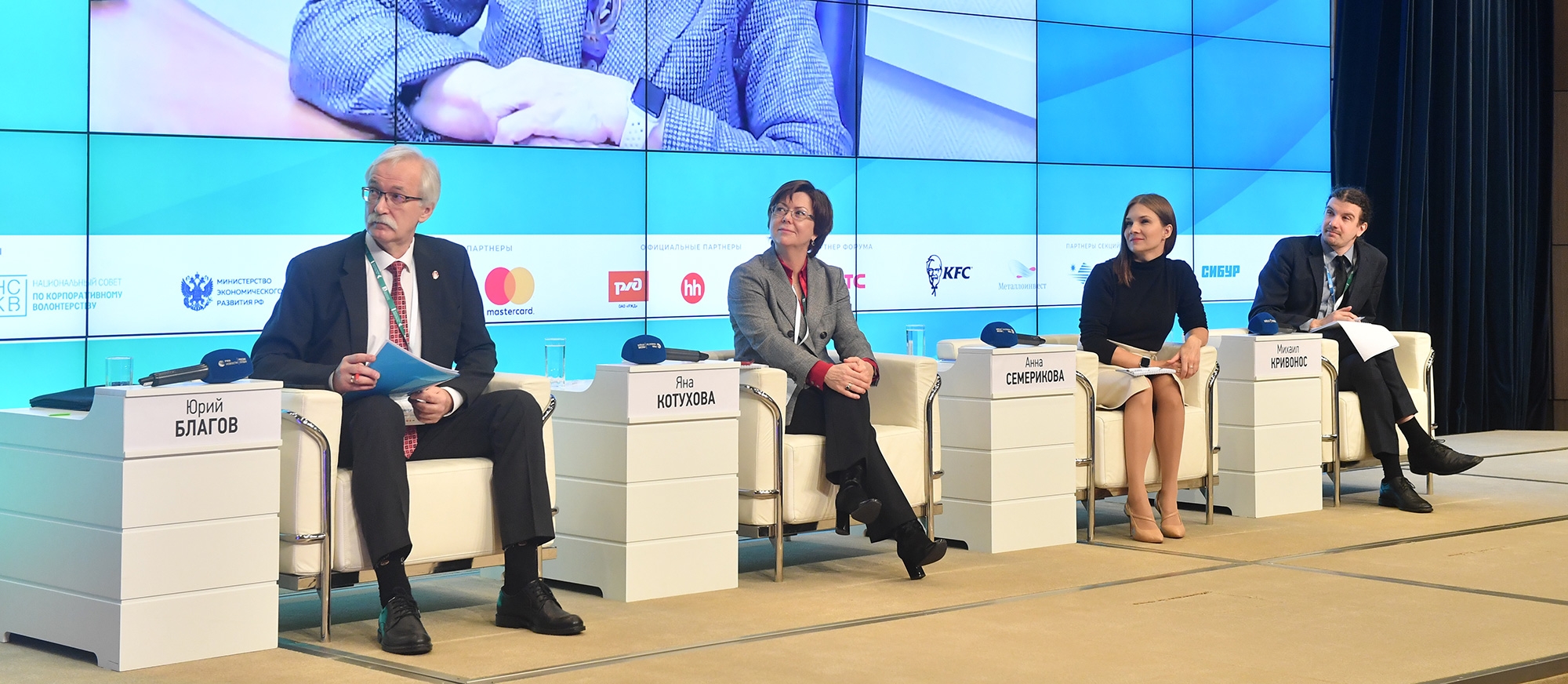 Yury Blagov moderated the "Mentoring and Support of Socially Vulnerable Citizens" session. Summing up the discussion, Yury Blagov emphasized that leading companies consider corporate volunteering as one of the business processes that imply the rational use of resources and aimed not only at creating social value, but also at creating value for the company itself. At the same time, the defining trend is the formation of ecosystems, which includes the companies themselves and their Charitable Foundations, government agencies, non-profit organizations and ultimate beneficiaries.

The session was also attended:
Irina Arkhipova, Director for Corporate Relations and Sustainable Development of Coca-Cola HBC Russia;
Yana Kotukhova, Director for Government Relations and External Communications for the EAEU countries of Servier Group of Companies;
Elena Seregina, Director of the Corporate Social Responsibility Department of Mobile TeleSystems PJSC (MTS);
Anna Semerikova, Head of KFC Social and Charitable Projects, General Director of the "Opening Horizons" Charitable Foundation;
Irina Shvets, Director of the specialized employment center "My Career";
Irina Shirshova, Head of Inclusive Environment, Sberbank Charitable Foundation "Contribution to the Future";
Mikhail Krivonos, co-founder of the project "Everything will work out!" and the center "Rabota-i".
In total, representatives of more than 160 companies took part in the Forum. The Forum was organized by the Association of Managers in cooperation with the Public Chamber of the City of Moscow and National Council for Corporate Volunteering with the support of the Ministry of Economic Development of the Russian Federation.