| | |
| --- | --- |
| | Key Data |
When: April 18th, 2019, 4 pm – 5:30 pm

Where: GSOM SPbU campus, Volkhovskiy per., 3, room 311

Recommended for: doctoral students and academic staff

Language: English

Participation: registration required
| | |
| --- | --- |
| | About Event |
Aim of the seminar
Presentation of the results of the doctoral program final thesis "Influence of talent management practices on a firm's absorptive capacity in the context of emerging markets".
Moderator of the seminar: doctor of science (economics), professor Galina V. Shirokova
Scientific advisor: Doctor of science (Economics), associate professor, Marina O. Latukha
Discussants:
Abstract
In an ongoing "war for talent", emerging market companies incessantly look for additional sources of competitive advantage that would help them in attracting, developing and retaining the most qualified and skilled workers. As they operate in conditions of acrimonious competition, the development of absorptive capacity, or the ability to effectively acquire, assimilate, transform and exploit valuable internal and external knowledge, becomes a critical factor in their long-term competitiveness. Most scholars agree that absorptive capacity capabilities provide firms with the strategic flexibility to adapt within different contexts by enhancing their receptivity to evaluating valuable external knowledge and further effectively utilizing such knowledge to gain short-term gains. As talented employees are the ones who possess valuable knowledge and skills, as well as the ability to continuously enhance their knowledge for the creation and implementation of innovative ideas and products, absorptive capacity should be investigated through the lens of talent management. Therefore, this research aims to identify the interrelationships between talent attraction, development and retention practices, absorptive capacity and performance of Brazilian, Russian and Chinese companies.
| | |
| --- | --- |
| | About Speaker |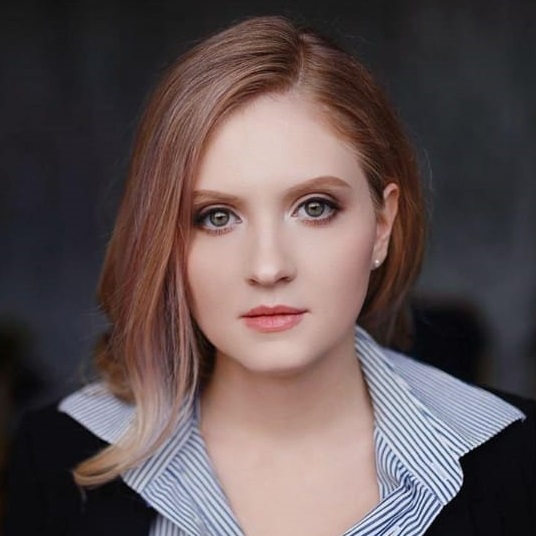 Louisa Selivanovskikh is a doctoral student of the Organizational Behavior and Personnel Management Department at Graduate School of Management of St. Petersburg University. In her research she focuses on the investigation of the interrelationships between context-specific talent management practices, absorptive capacity and firm performance. During the last five years she has actively participated in the research activities of Graduate School of Management and St. Petersburg State University and presented the results of various research projects at different IB and management conferences, including the GSOM Emerging Market Conference in St. Petersburg, the European International Business Academy conference, the annual meeting of the Academy of International Business, and Human Resource Division International Conference of the Academy of Management. Louisa has also published a number of co-authored articles in academic journals, such as the Journal of East-West Business and Russian Management Journal. She is the main author of five chapters published in the Palgrave Macmillan book "Global Organizations: Cross-Countries Perspective".
Academic awards and honors:
Winner of the TIM 2018 Best Reviewers Award, Technology and Innovation Management (TIM) Division of the Academy of Management, 2018 – awarded to the best 25 out of 708 reviewers.
Research interests:
Global talent management
Strategic human resource management
Absorptive capacity and knowledge transfer
Emerging markets
Key publications:
Latukha, M., Veselova, A., Veselova, L., Poór, J., Fehér, J., Tikhonova, V., Selivanovskikh, L., MacLennan, M.L., Chueke, G.V., Marinova, S., Panibratov, A. 2018. Creating a Talent Management Agenda for a Global Environment. In: Latukha M. (eds) Talent Management in Global Organizations. Palgrave Studies of Internationalization in Emerging Markets, Cham: Palgrave Macmillan, 343-349.
Selivanovskikh, L. 2018. Talent management in a new research context: Main issues and peculiarities. Working Paper # 6 (E) – 2018, Graduate School of Management, St. Petersburg State University: SPb.
Latukha, M., Selivanovskikh, L. 2017 Exploring the New Role of Global Talent Management in Emerging Markets: A Multilevel Framework for Addressing Brain Drain. Working Paper # 12 (E) - 2017. Graduate School of Management, St. Petersburg State University: SPb.
Latukha, M., Veselova, A., Selivanovskikh, L., Artukh, E., Mitskevich, E. 2016. Re-thinking the Role of Talent Management in a Firm's Performance: Talent Management Practices and Absorptive Capacity. Working Paper # 7 (E) - 2016. Graduate School of Management, St. Petersburg State University: SPb.
Latukha, M., Selivanovskikh, L. 2016. Talent management practices in IT companies from emerging markets: A comparative analysis of Russia, India, and China. Journal of East-West Business, 22(3), 168-197.
Latukha, M., Selivanovskikh, L. 2016. Talent Development in Russian Companies: Main Peculiarities and Influence on a Company's Performance [in Russian]. Russian Management Journal, 14(3): 33-48.
| | |
| --- | --- |
| | Any Questions? |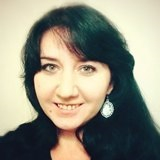 Elena Davydova
GSOM SPbU Research Support Department
+7 (812) 323 84 53
| | |
| --- | --- |
| | Time and Place |
When: April 18th, 2019, 4 pm – 5.30 pm
Where: GSOM SPbU campus, Volkhovskiy per., 3, room 311