GSOM Emerging Markets Conference has been organized by Graduate School of Management of St. Petersburg University, a recognized leader in Russian business education, accredited by EQUIS and AMBA. GSOM EMC was first held in 2014 and has become a unique platform for discussing and sharing research ideas and experience in a wide range of topics and joined together more than 1600 leading scholars and business practitioners from Russia, CEE countries and all over the world. The conference encourages and promotes research done for and on perspective of emerging markets and creates dialog between academics and practitioners about recent trends in management, economics and business. This year conference will be held as a virtual space as a result of coronavirus outbreak.
During these difficult times we need to maintain and support our community, and registration fee for all the participants is waived.
The global business context has transformed markedly in recent years making companies, managers and scholars look for new ways to create and sustain competitive advantage in the conditions of turbulent and unpredictable environment. 2020 coronavirus lockdown brought about new challenges for business, governments and society. Thus, the search for the ways to transform uncertainty into a source of potential benefit is now on business and academic agenda and will be discussed at the 7th International Emerging Market Conference in 2020.
The current turbulence requires different managerial approaches that would support organizations in building their competitive advantages during and post-covid era, regardless of their areas of expertise and regions of operations. The questions that have been addressed before, but have to be reconsidered within the new settings are: How to compete? Where to compete? How to organize and manage? How to integrate and cooperate with state and society? Discussions during the conference aim to better understand the impact and implications of Covid-19 and the measures taken to deal with the crisis.
XXV Annual Dean Pashkus Readings (November 12, 2020)
This event is organized in honour of the first Dean of GSOM (at that time – School of Management) Yuri Pashkus (1939-1996) and is held annually at the School as a separate Research event consisting of one hour lecture on theoretical or applied management problems. In 2020 the lecture will be held by the leading specialist in the field of urban economics Leonid Limonov (lecture will be presented in Russian).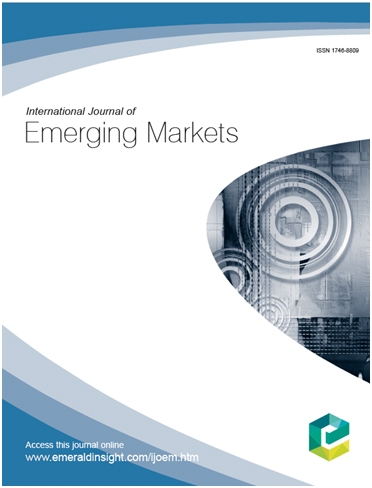 International Journal of Emerging Markets (IJoEM)
International Journal of Emerging Markets (IJoEM) is the major academic contributor in the Emerging Markets Conference. Best papers submitted to the EMC this year will be candidates for the IJoEM Best Paper Certificate. Authors of the best papers will be given with an opportunity of the fast track review if decide to submit their manuscripts to the journal.
IJoEM publishes rigorous theoretical and empirical research on emerging markets from multidisciplinary (economics, finance, marketing, and management) and multinational geographic perspectives. Papers accepted for indexing in SCOPUS and Web of Science. Detailed information.