THE FIFTEENTH INTERNATIONAL CONFERENCE
on
GAME THEORY AND MANAGEMENT
(GTM2021)

| | | | | |
| --- | --- | --- | --- | --- |
| | June 23 - 25, 2021 | | St. Petersburg, Russia | |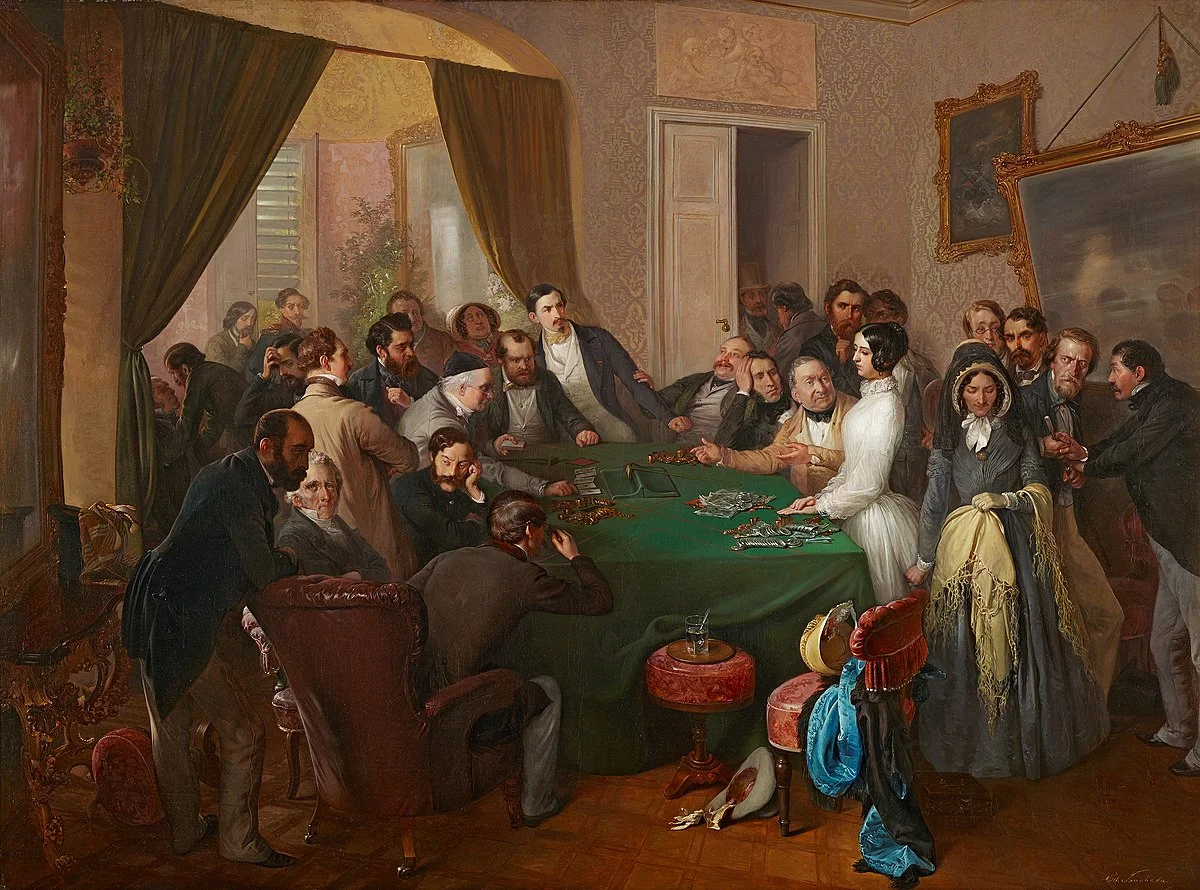 Organized by
ST. PETERSBURG STATE UNIVERSITY
Graduate School of Management,
Faculty of Applied Mathematics & Control Processes
and
THE INTERNATIONAL SOCIETY OF DYNAMIC GAMES (ISDG)
(Russian Chapter)
June 23 - 25, 2021
St. Petersburg
Russia


The Fifteenth International Conferenceon Game Theory and Management, a three day conference, will be held in St. Petersburg, Russia in June 23-25, 2021.
Participants will have an opportunity to attend the presentations on a wide range of game-theoretic models, both theory and applications including management applications.
The Conference will be either in person, hybrid, or fully virtual depending on developments.
The topics
The topics include, but are not limited to the following list:
Game theory and management applications
Cooperative games and applications
Games with coalitional structure
Dynamic games and applications
Repeated games
Pursuit-Evasion games
Search, encounter and inspection games
Learning and adaptive games
Mechanism design
H-infinity control and robust controller design
Dynamic networks
Evolutionary games and applications
Stochastic games and applications
Market models
Networking games
Numerical methods and computer implementation of game models
Dynamic Bargaining
Voting and power indices
Auctions
Game theory applications in fields such as: strategic management, industrial organization, marketing, operations and supply chain management, public management, financial management, human resources, energy and resource management and others.
Organizing Committee
Leon Petrosyan (AM&CP, SPbSU) – co-chair
Nikolay Zenkevich (GSOM, SPbSU) – co-chair
Artem Sedakov (AM&CP, SPbSU) – conference manager
Tamara Kuropatkina (GSOM, SPbSU)
Maria Bulgakova (AM&CP, SPbSU)
Irina Marchenko (AM&CP, SPbSU)
Yaroslavna Pankratova (AM&CP, SPbSU)
Elena Parilina (AM&CP, SPbSU)
Anna Tur (AM&CP, SPbSU)
Yulia Semenova (GSOM, SPbSU)
Andrey Zyatchin (GSOM, SPbSU)
International Scientific Committee
Eitan Altman (France)
Abdulla Azamov (Uzbekistan)
Jesus Mario Bilbao (Spain)
Irinel Dragan (USA)
Hongway Gao (China)
Andrey Garnaev (Russia)
Sergiu Hart (Israel)
Steffen Jørgensen (Denmark)
Ehud Kalai (USA)
Andrea Di Liddo (Italy)
Vladimir Mazalov (Russia)
Shigeo Muto (Japan)
Leon Petrosyan (Russia) – co-chair
Richard Staelin (USA)
Krzysztof Szajowski (Poland)
Agnieszka Wiszniewska-Matyszkie (Poland)
Myrna Wooders (USA)
David W.K. Yeung (Hong-Kong)
Georges Zaccour (Canada)
Nikolay Zenkevich (Russia) – co-chair
Paul Zipkin (USA)
Publications
After the conference, the participants will have an opportunity to submit their papers for publication in a refereed special volume "Contributions on Game Theory and Management", vol. XV.

Professor Robert J. Aumann (2005 Nobel Laureate in Economics), Federmann Center for the Study of Rationality, The Hebrew University, Israel
Professor David W. K. Yeung, Hong Kong Shue Yan University, Hong Kong
Professor Georges Zaccour, HEC Montreal, GERAD, Canada

Submissions of the abstract (not exceeding 1 page) are to be made on-line through conference website.
The decision concerning the acceptance of a presentation will be made based on the extended abstract submission.

Abstracts and invited session submission: March 01st, 2021
Notification of acceptance: March 20th, 2021
Final version of the abstract: May 20th, 2021
Early registration: May 20th, 2021

Registration fees (Extra charges should be paid by the participant)
The registration fee (in person) is non-refundable and could be paid via wire transfer. The bank details will be available later. The deadline for payment is May 20, 2021.
The registration fees (in person) are as follows:
Type

Before
20 May

After
20 May

Regular:

350€

400€


Student:

150€

200€


Accompanying person:

200€

250€
The fees (if in person) include participation in the conference, tutorials, coffee breaks, lunches, welcome party, conference dinner, collected articles "Contributions to Game Theory and Management", vol. XIII, IV

The conference (if in person) will be held in St. Petersburg at the premises of the Graduate School of Management SPbU and St. PetersburgUniversity. The buildings are located within walking distance from historical city-center and can be easily reached by public transport. More information is available on the conference webpage.

When entering Russia, all foreign citizens should be in a possession of valid visa.
We recommend that you contact the Russian Embassies or Consulates before applying to confirm, which documents are needed.
If you have any questions on visa issues or other practicalities, please, don't hesitate to contact us: game@gsom.spbu.ru.


Artem Sedakov (conference manager)
Faculty of Applied Mathematics and Control Processes,
St. Petersburg State University
E-mail: a.sedakov@spbu.ru
Phone: +7 (905) 279 11 09
Tamara Kuropatkina (questions and support),
Graduate School of Management, St. Petersburg State University
E-mail: game@gsom.spbu.ru
Fax: (+7 812) 323 84 51
Postal address: 3, Volkhovskiy per., St. Petersburg, 199004, Russia