On September 28-30, the first module of the educational project Converge, developed by Graduate School of Management jointly with IPERF, the International Institute for Research Performance and Innovation Management e.V (Germany), took place. The project was initiated by the Fund for Infrastructure and Educational Programs (RUSNANO Group).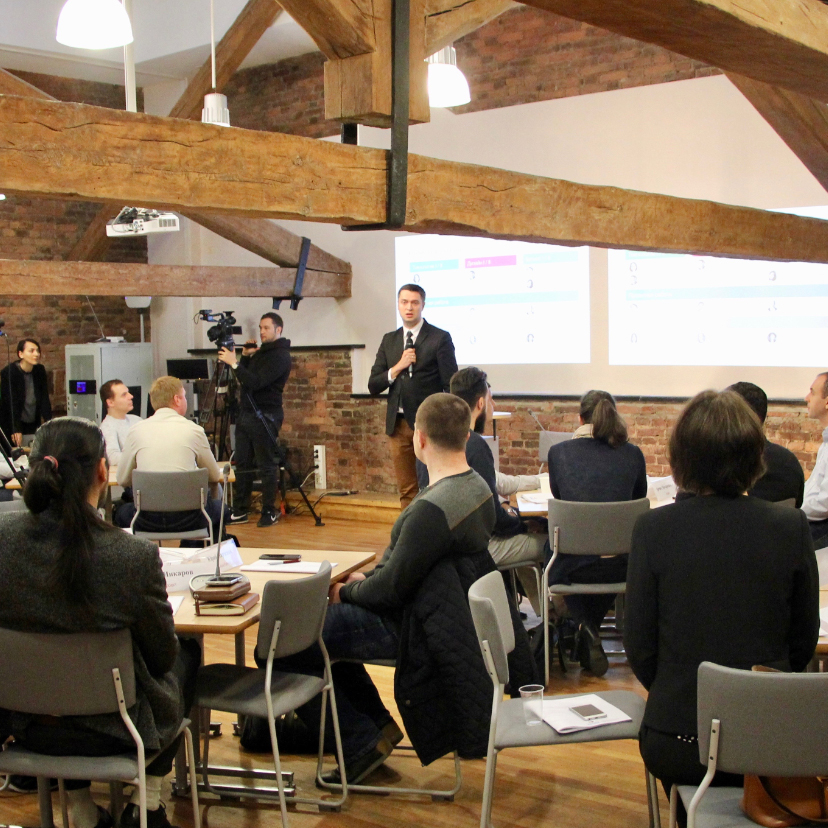 35 people—business owners and executives—started the training. Among the companies that participate in the training are high-technology, construction, manufacturing and IT companies, financial organizations, restaurant chain, and advertising agencies.
During the first module devoted to technology, the participants of the training got acquainted with technological trends and high-potential technologies, methods for analyzing Big Data and artificial intelligence. A special attention was paid to working on companies' own projects. The participants of the training considered the possibilities of applying advanced technologies in their business.
During the educational project, the participants will participate in six training modules on three thematic blocks: Technology, Design and Business. As a result of the course, the participants will complete a project to create a new product / service or to improve an existing product / service within their companies.
According to Tatjana Samsonowa, associate professor of the Department of Operations Management at GSOM and managing director of the IPERF Institute, the main goal of the project is to develop an interdisciplinary set of skills that will enable the participants to identify promising technological trends for new products, create products focused on users' needs and develop successful business models.
Sebastian Denef, senior researcher at the IPERF Institute and one of the course instructors, believes that the most striking difference of this innovative educational project is the convergence of three different disciplines: technology, design and business. Understanding how all of these disciplines work together will enable companies to successfully implement promising innovations in their products and services and be successful in the market. Another important aspect of the training is the project work in mixed teams. For example, specialists from construction companies will work on a project together with specialists from a restaurant chain. This approach will allow the participants of the training to acquire new skills and bring a new perspective to their projects from other sectors.
To support the work of mixed teams, OWN.space, the cloud platform, was adapted. This platform allows creating virtual workspaces, where team members, together with virtual agents based on artificial intelligence technologies, can perform tasks for their projects.


The next module dedicated to the human-computer interaction design [1] will be held on October 19-21.
| | |
| --- | --- |
| | Gallery |

---
[1] Human-Computer Interaction - a discipline dedicated to designing, evaluating and implementing interactive computer systems for human use.