GSOM continues to work on the Strategy in an online format
On April 2, the regular meeting of the Strategy Commission of GSOM SPbU took place. Due to the complicated epidemiological situation, the meeting with members of GSOM Advisory Board and School partners was held in an online format.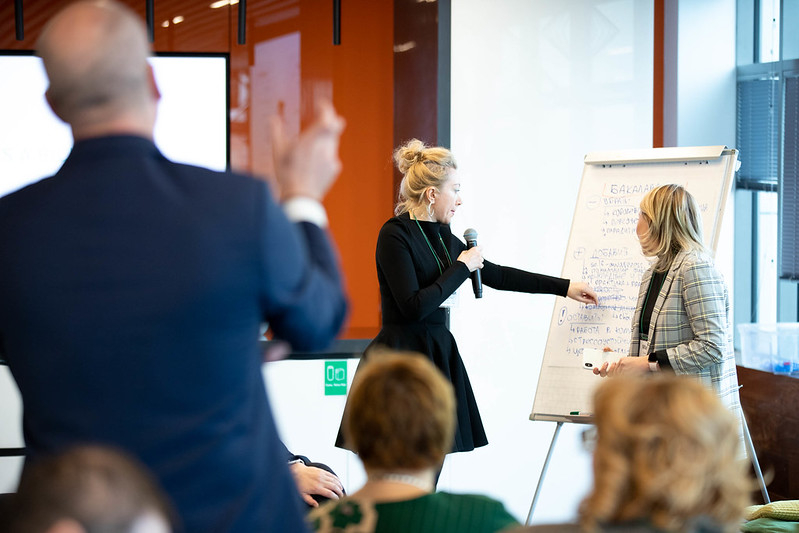 "Today we are meeting with you in fundamentally different conditions. A new era in education has actually come. What we talked about a month ago as strategic plans has already become a reality today. In three days, GSOM has transferred all academic programs in an online format. Many of the solutions urgently implemented in the current crisis situation will become effective tools even after the pandemic is over," Olga Dergunova, Deputy President and Chairman of the Management Board of VTB Bank, Director of GSOM SPbU, said in welcoming speech.
Distance learning: more than 10 video courses in such disciplines as creative thinking in business, financial and managerial accounting, talent management, negotiations, enterprise architecture, etc can be created.

Teaching of regional employees: an online course for newly appointed managers can be developed taking into account all the needs of the company and designed for 2 months. The course will include theory, practical work based on the case method, as well as the final assessment of employees.

Corporate programs can be aimed at teaching middle management in digital competencies, tools for introducing innovations, etc.

An IT simulator for teaching and assessing the competencies of line managers that can be built on the principle of an online quest or a VR simulator, based on real business cases from the practice of partner companies.
In the near future MegaFon, L'Oreal, Sibur, Tele2, and the Bank of Russia will begin testing these educational programs. The development partners of the "pilots" will be AFK Sistema, VTB Bank and Transneft.
Focus on customized training programs, application of the Lifelong Learning principle and the use of modern technologies are key elements of the School's updated Strategy. It is expected that the new strategy will be submitted for approval to the Advisory Board of GSOM SPbU in June this year.