Researchers from the Graduate School of Management of St. Petersburg State University (GSOM SPbU) held a webinar "Institutional factors of entrepreneurship development: comparing national contexts" in preparation for the forum "Strong Ideas for a New Time" organized by the Agency for Strategic Initiatives (ASI) and the Roscongress Foundation.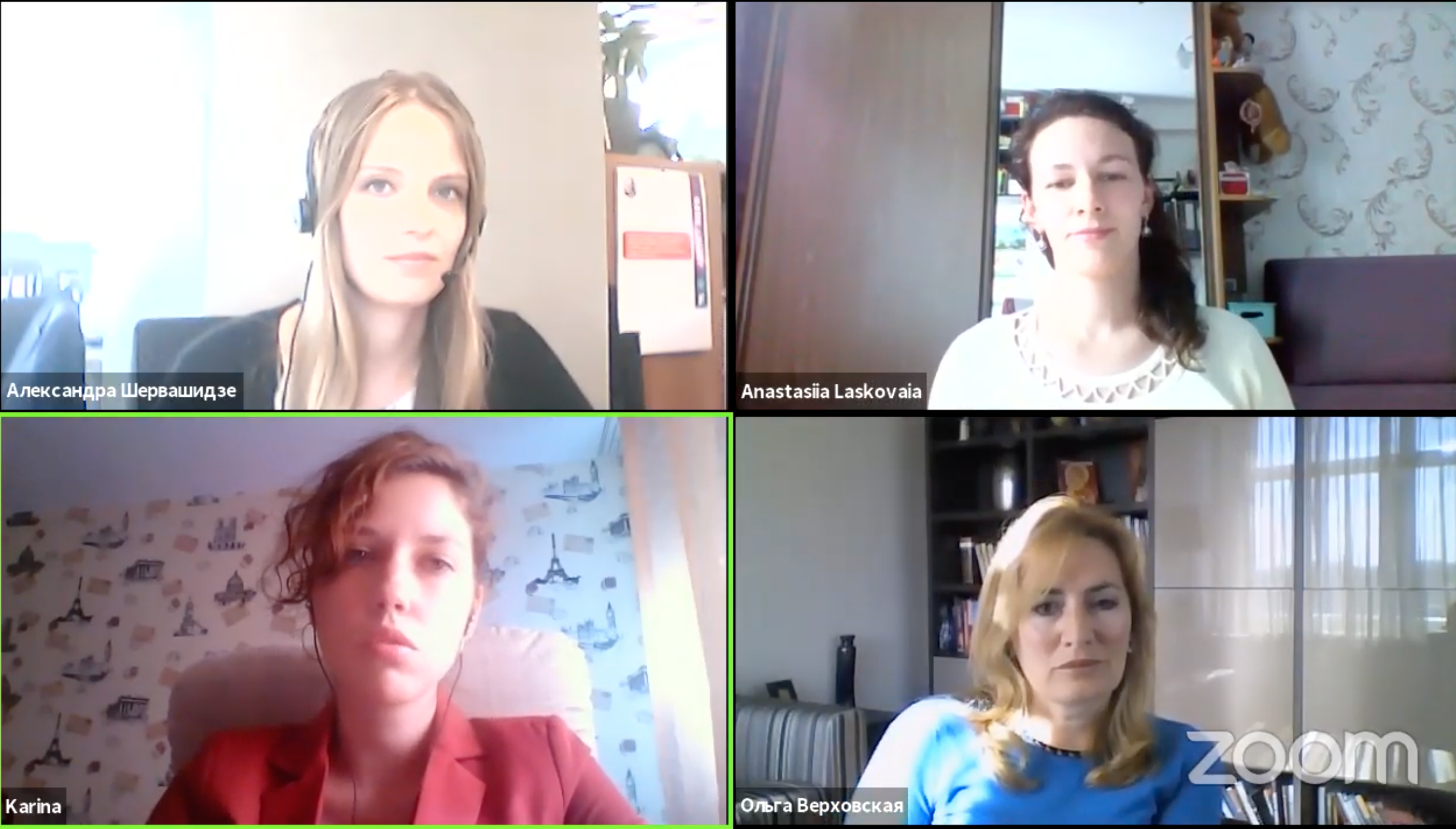 Olga Verkhovskaya, Associate Professor of the Department of Strategic and International Management, Karina Bogatyreva, Senior Lecturer of the Department, and Anastasia Laskovaya, Assistant of the Department spoke about the institutions and conditions that form a favorable environment for youth and adult entrepreneurship based on the example of different countries of the world and in comparison with Russia.
The 2019/2020 Global Entrepreneurship Monitor showed that in 2019 the average age of a Russian entrepreneur is 37 years. At the same time, the involvement of young people aged 18-24 over the year has increased more than 2 times and amounted to 14.5% (2018 - 7%).
According to the data obtained, the level of entrepreneurial activity in Russia has grown steadily and in 2019, the highest level was registered in 13 years of observation.
The impact of the pandemic on entrepreneurship can only be assessed on the basis of the results of monitoring in 2020/2021. "Analyzing the previous crises, it cannot be said unequivocally that it was because of these crises, that entrepreneurial activity decreased. The number of forced entrepreneurs who had no other way of earning money and finding a job grew," said Olga Verkhovskaya.
The researchers also note that when starting a business, entrepreneurs often face the lack of skills and competencies. This primarily applies to young professionals. If an entrepreneur sees that his or her knowledge and skills are valuable, then the likelihood of starting a business will be much higher.
The Forum "Strong Ideas for a New Time" will take place in September in Sochi. Its goal is to form a community of people with initiative who will help develop a technological strategy for the country's development, as well as find teams ready to start implementing ideas and projects, replicating practices that can ensure the sustainable development of Russia under new economic conditions.