The 14th International Conference GTM2020 goes virtual!
Due to the current situation the Organizing Committee has decided to make the GTM2020 International Conference the first fully virtual GTM IC ever and wave the registration fee.
Note that the dates of the conference (05-09 October 2020) is not the same as originally planned!
| | | | | |
| --- | --- | --- | --- | --- |
| | October 05 - 09, 2020 | | St. Petersburg, Russia | |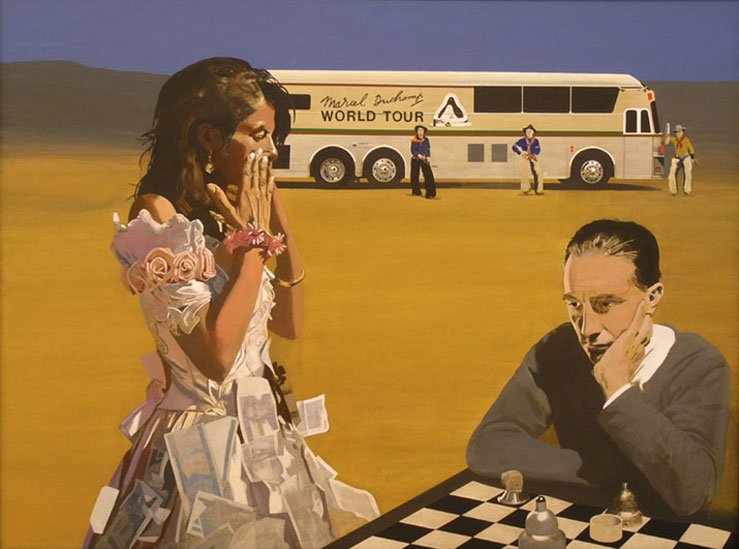 Organized by
ST. PETERSBURG STATE UNIVERSITY
Graduate School of Management,
Faculty of Applied Mathematics & Control Processes
and
THE INTERNATIONAL SOCIETY OF DYNAMIC GAMES (ISDG)
(Russian Chapter)
October 05 - 09, 2020
St. Petersburg
Russia


| | |
| --- | --- |
| | General Information |
The Fourteenth International Conference on Game Theory and Management, the first fully virtual GTM IC ever, will be held in St. Petersburg, Russia in October 05-09, 2020.
Participants will have an opportunity to attend the presentations on a wide range of game-theoretic models, both theory and applications including management applications.
The topics
The topics include, but are not limited to the following list:
Game theory and management applications
Cooperative games and applications
Games with coalitional structure
Dynamic games and applications
Repeated games
Pursuit-Evasion games
Search, encounter and inspection games
Learning and adaptive games
Mechanism design
H-infinity control and robust controller design
Dynamic networks
Evolutionary games and applications
Stochastic games and applications
Market models
Networking games
Numerical methods and computer implementation of game models
Dynamic Bargaining
Voting and power indices
Auctions
Game theory applications in fields such as: strategic management, industrial organization, marketing, operations and supply chain management, public management, financial management, human resources, energy and resource management and others.
Organizing Committee
Leon Petrosyan (AM&CP, SPbSU) – co-chair
Nikolay Zenkevich (GSOM, SPbSU) – co-chair
Artem Sedakov (AM&CP, SPbSU) – conference manager
Margarita Gladkova (GSOM, SPbSU)
Maria Bulgakova (AM&CP, SPbSU)
Irina Marchenko (AM&CP, SPbSU)
Yaroslavna Pankratova (AM&CP, SPbSU)
Elena Parilina (AM&CP, SPbSU)
Anna Tur (AM&CP, SPbSU)
Anna Veselova (GSOM, SPbSU)
Andrey Zyatchin (GSOM, SPbSU)
International Scientific Committee
Abdulla Azamov (Uzbekistan)
Eitan Altman (France)
Jesus Mario Bilbao (Spain)
Irinel Dragan (USA)
Hongway Gao (China)
Andrey Garnaev (Russia)
Sergiu Hart (Israel)
Steffen Jørgensen (Denmark)
Ehud Kalai (USA)
Andrea Di Liddo (Italy)
Vladimir Mazalov (Russia)
Shigeo Muto (Japan)
Leon Petrosyan (Russia) – co-chair
Richard Staelin (USA)
Krzysztof Szajowski (Poland)
Agnieszka Wiszniewska-Matyszkie (Poland)
Myrna Wooders (USA)
David W.K. Yeung (Hong-Kong)
Georges Zaccour (Canada)
Nikolay Zenkevich (Russia) – co-chair
Paul Zipkin (USA)
Publications
After the conference, the participants will have an opportunity to submit their papers for publication in a refereed special volume "Contributions on Game Theory and Management", vol. XIV.

| | |
| --- | --- |
| | Plenary Speakers |
Professor Rene van den Brink, Vrije Universiteit Amsterdam, Netherlands
Professor Pradeep Dubey, State University of New York, USA
Professor Javier de Frutos, University of Valladolid, Spain
Professor Yaroslav Sergeyev, University of Calabria, Italia
Professor Sihem Taboubi, HEC Montréal, Canada

| | |
| --- | --- |
| | Submissions |
Submissions of the abstract (not exceeding 1 page) are to be made on-line through conference website.
The decision concerning the acceptance of a presentation will be made on the basis of the extended abstract submission.

| | |
| --- | --- |
| | Deadlines |
ABSTRACT SUBMISSION deadline is extended to March 20, 2020!
Abstracts and invited session submission: February 20th, 2020
Notification of acceptance: March 20th, 2020
Final version of the abstract: August 01st, 2020
Early registration: August 15th, 2020

| | |
| --- | --- |
| | Registration |
To confirm the virtual participation in the GTM2020, at least one of the authors accepted papers have to virtual register on the GTM2020 website without paying a registration fee.
To register, the virtual conference participant needs to click on the active words on-line virtual registration and fill out the form.
The on-line virtual registration will be available starting July 10, 2020. A separate virtual registration form must be used for each participant.
The GTM2020 conference program will include accepted papers of virtual registered authors ONLY!

| | |
| --- | --- |
| | Information |
Mathematical Game Theory 2021
Guest Editor: Prof. Dr. Vladimir Mazalov Institute of Applied Mathematical Research of Karelian Research Centre, Russian Academy of Sciences, Petrozavodsk, Karelia 185910, Russia vmazalov@krc.karelia.ru
This Special Issue will present papers covering the wide range of mathematical methods used in game theory, including recent advances in areas of high potential for future works and new developments in classical results. It will be of interest to anyone involved in theoretical research in game theory or working on one of its numerous applications.
Deadline for manuscript submissions: 30 April 2021

| | |
| --- | --- |
| | History |

| | |
| --- | --- |
| | Contacts |
Artem Sedakov (conference manager)
Faculty of Applied Mathematics and Control Processes,
St. Petersburg State University
E-mail: a.sedakov@spbu.ru



| | |
| --- | --- |
| | Program |
GTM 2020 Program
Saint Petersburg State University,
St. Petersburg, Russia
Monday, October 05

16:45–17:00

WELCOME ADDRESS

17:00–18:00

PLENARY TALK (1)

18:10–19:50

PARALLEL SESSIONS (M1)

Tuesday, October 06

10:00–11:00

PLENARY TALK (2)

11:10–12:50

PARALLEL SESSIONS (T1)

17:00–19:30

PARALLEL SESSIONS (T2)

Wednesday, October 07

10:00–11:00

PLENARY TALK (3)

11:10–13:15

PARALLEL SESSIONS (W1)

17:00–19:30

PARALLEL SESSIONS (W2)

Thursday, October 08

10:00–12:30

PARALLEL SESSIONS (T1)

17:00–18:00

PLENARY TALK (4)

18:10–19:50

PARALLEL SESSIONS (T2)

Friday, October 09

10:00–12:30

PARALLEL SESSIONS (F1)

12:40–13:00

CLOSING SESSION