Varvara Vadimovna Nazarova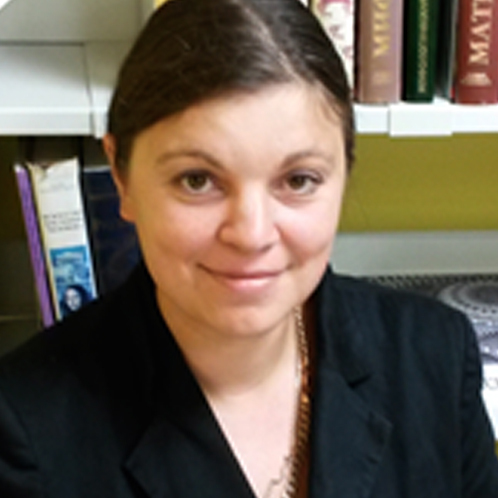 Courses
Corporate Finance (Masters)
Mergers and Acquisitions (Masters)
Taxation management (Undergraduate)
Assets Evaluation (Undergraduate)
Investment and Its Economic Assessment (Undergraduate)
Business Valuation (Masters)
Education
2005-2009 Candidate of Sciences (PhD) in Economics and National Economy Management Saint Petersburg State University The theme of my research project - " FEATURES OF FORMING STRATEGY OF THE COMPANY OF MEDICAL INSURANCE ".
2000-2005 Specialty: State University - Higher School of Economics, Faculty: Economics, specialty "Finance and Credit"
Work Experience
2015- present: Associate Professor of St. Petersburg School of Economics and Management, HSE University
2016 - present : Visiting Professor, Graduate School of Management, St. Petersburg State
2016 - present: Academic Supervisor of the Second Higher Education Program "Finance"
2005 - present –business trainee, coach of the managerial and finance courses in several business schools and companies (Executive MBA, international programs, PJSC Gazprom; PJSC "Sberbank"; LLC "Lenta")
Research Interests
Finance for Innovation-based Companies
Corporate Finance
Mergers and Acquisitions
Assets Evaluation
Business Valuation
Tax Management
Behavioural Economics
"Technology Audit and Technology Cooperation", HSE Fundamental Research Programme.
Project of the Russian Fundamental Research Foundation, "Priorities for Russian Technology and Innovation Development".
Nazarova V. Analysis of the effectiveness of healthcare M&A transactions in developed countries // Panoeconomicus. 2018. Vol. 0-18. No. OnLine-First Issue 00. P. 21-21. doi
Nazarova V., Kolkina A. Corporate Governance and Effectiveness of a Diversified Company: Russian Experience (In English) // Journal of Corporate Finance Research. 2016. No. 3 (39). P. 56-70.
Nazarova V. Corporate Diversification Effect on Firm Value (Unilever Group Case Study) // Annals of Economics and Finance (China).2015. No. 16-1. P. 173-198.
Nazarova V. An Empirical Study of Unsystematic Risk Factors in the Capital Asset Pricing Model: the Case of Russian Forestry Sector // Modern Challenges for Business and Economy in CEE Countries. EBER: Entreneurial Business and Economics Review. 2014. Vol. 1. No. 4. P. 37-57.
Nazarova V. Evaluation of the effectiveness of methods of the imperfect hedging of financial options on the Russian forward market // Journal of Derivatives & Hedge Funds. 2014. No. 20. P. 28-51.
Nazarova V., Khrabrova V. E. How to Make the Russian Grain Market More Effective? // Economics of Agriculture. 2013. Vol. 60. No. 4. P. 867-883.
Nazarova V. Russia's Forestry Sector: Realities and Prospects // International Research Journal of Finance and Economics. 2013. No. 110. P. 47-60.
Experience and skills
8 years of practical work in conducting trainings, seminars, master classes, business games in the field of investment and company value assessment. Participation in the creation and development of various risk management programs of the company, strategic planning and development of companies. Active participation in the presidential management training program
Other professors
OF THE DEPARTMENT
Don't miss out
ON IMPORTANT GSOM NEWS!
✖Programs