Master in Corporate Finance Program in Partnership with Citi – MCF


Degree: Masters
Duration: 2 years
Academic credits: 120 ECTS
Language of instruction: English
Exchange semester: Optional for the general flow of students.
The Corporate Finance program is aimed at training highly qualified managers of an international level who will specialize in company's finance management, investment, banking, consulting or auditing.
The program pays special attention to the development of professional, analytical and leadership skills. Therefore, graduates are specialists who are able to effectively manage teams, making informed decisions that increase the value of the company.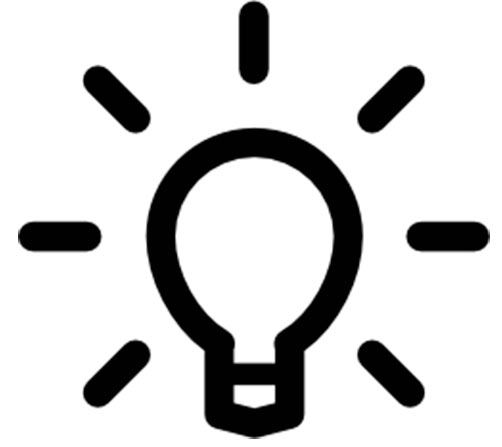 Benefits



Program structure



Faculty



Career


Benefits of the program
Partnership with Citi
The program is being carried out in partnership with Citi, one of the top financial world leaders. Specialists from Citi conduct trainings and guest lectures, provide students with the opportunity to practice at the company, and also consider graduates for vacant positions. Moreover, the cooperation allows GSOM SPBU to participate in initiatives aimed at promoting the development of an international financial center in Russia.
Exchange semester
One of the advantages of the program is the possibility of passing the exchange studies in the partner schools of GSOM SPbU. After the first semester, students participate in a competitive selection process, choosing foreign business schools that interest them. The number of partner universities with which GSOM SPBU implements bilateral exchange programs is growing every year. Today, it exceeds more than 82 schools, which in turn are world and national leaders in business education. The geography of GSOM SPBU partner schools is also extensive and covers almost all time zones and continents.
Learn more about exchange program>>>
Cooperation with the international professional association Chartered Institute of Management Accountants (CIMA)
The Corporate Finance program is realized in cooperation with large international professional association Chartered Institute of Management Accountants (CIMA). Activity of association covers 179 countries and unites more than 227 000 students worldwide. Possibility of obtaining professional qualification of CIMA in the field of strategic management accounting is an important consequence of membership in this association. Cooperation of our university with CIMA gives the chance to graduates of the master MCF program to pass examinations for qualification of CIMA in the simplified order.
Details about CIMA and CIMA Gateway Exam>>>
Program structure
The curriculum of the Corporate Finance program mainly consists of disciplines related to in-depth study of financial systems and banking. Students who have an academic background in finance, mathematics, economics, management, and similar fields are usually the most effective at mastering the program.
GENERAL COURSES
Managerial Economics
Consideration of economic principles in terms of effective business management. You will learn how to analyze the market, optimally allocate resources and determine the best alternative to business development.
Corporate Finance
Financial efficiency and profit are one of the main indicators of business success. You will understand how the budget is formed, learn how to analyze financial flows and investments, redistribute funds to achieve optimal growth of the company.
Quantitative Methods in Finance
Conducting research and managing business processes require the use of quantitative and qualitative methods of analysis. You will learn in practice to determine the necessary areas of research, to collect and analyze quantitative data using special programs and concepts.
ELECTIVE COURSES
The program of the second year of study mainly consists of disciplines that the student chooses for himself, for example:
Financial Markets and Instruments
The course provides a complete understanding of the basic principles of financial markets and the various financial instruments available for investment and funding. Students will learn how to evaluate the effectiveness of financial markets and predict risks. The course covers four main blocks: demand and pricing for financial assets, markets for basic and derivative securities, market organization, and the role of hedge funds.
International Oil and Gas Markets
Energy consumption is one of the key indicators of the country's development rate and a key line in the state budget. Understanding the principles of the energy market functioning is a necessary skill for the manager of any company. You will study the global trends in the oil and gas markets, their main players, how energy prices are formed and how they affect international business.
Contemporary Financial Intermediation
The course includes basic theories and approaches related to financial intermediation, in particular, intermediation between the banking and financial markets. Students will consider the main issues of financial intermediation in a changing environment, study the role of banks in providing liquidity and payment and settlement services, and become familiar with risk management and monitoring of borrowers.
In addition, this course covers central bank instruments and monetary policy, as well as the role of central banks in macroeconomic and financial stability and their response to recent explosions of global and regional instability.
DEVELOPMENT OF PROFESSIONAL SKILLS

Practical seminars and trainings on the development of soft skills help to expand the horizons and skills of students. The training plan includes training in creating presentations, teamwork, conducting business correspondence and negotiations, as well as developing communication and social skills. In addition to developing "soft" competencies, the program provides training on working with special software products. All trainings involve active involvement of representatives of Russian and international companies-corporate partners of GSOM SPbU.
LEARNING A SECOND FOREIGN LANGUAGE
Students are given the opportunity to learn a second foreign language to gain an additional competitive advantage. Therefore, a second foreign language, in addition to English, is part of the curriculum and a mandatory requirement for all students. Each student is offered one of the following languages — French, German, and Spanish-for three semesters (foreign students are also given the opportunity to learn Russian as a foreign language).
PRACTICAL APPLICATION OF KNOWLEDGE
Consulting project
One of the mandatory elements of the curriculum in the second year of study is the implementation of a consulting project. Students, united in teams of 5-6 people with the obligatory involvement of exchange students, carry out a project to solve an actual management problem formulated by the corporate partner of GSOM SPBU (each group is working on its own project). The work is supervised simultaneously by a representative of the partner company and a teacher of GSOM SPBU.
Summer internship
After the first year of study, each student passes a mandatory internship in one of the partner companies of GSOM SPBU. This part of the program is designed to help students learn how to apply their theoretical knowledge and practical skills in a real business environment. The internship lasts at least 6 weeks and usually takes place in the largest Russian or international companies.
CURRICULUM
You can see the general structure of program in the table below.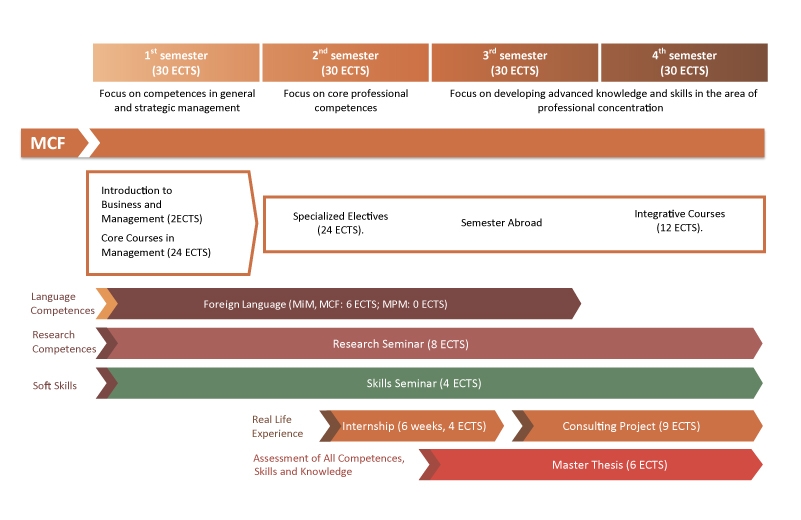 MASTER'S THESIS
Each student works on their master's thesis under the guidance of a research supervisor, who is selected based on the student's professional interests stated in the research seminar. Work on the master's thesis begins in the first semester and continues until the defense at the final stage of training. Every semester, students submit a report on the progress of work on their thesis, a mandatory part of which is to conduct independent research.
Faculty
The teaching staff of the MCF program combines business practitioners with highly qualified teachers with experience in both research and financial, analytical and consulting international and Russian companies.
Marc Kitten

professor in finance at Imperial College in London. He also lectures at EDHEC, ESCP Europe, Cass Business School and ENPC Paristech in areas of financial markets and corporate finance

Jeff Downing

associate professor, Department of Finance, National Research University Higher School of Economics

Vyacheslav Ivanov

associate professor, Department of Finance, National Research University Higher School of Economics

Course:
Financial Markets and Instruments

Course:
Financial accounting

Course:
Financial analysis and valuation

Alexander Andrianov

first deputy CEO, Trest ShakhtSpetsStroy

Elena Silkina

financial director, Northern Capital Gateway Ltd.

Roman Dzugaev

PJSC Bank "Aleksandrovsky", Chief Dealer, Fixed Income Trading

Course:
Corporate Finance 1

Course:
Corporate Finance 2

Course:
Contemporary Financial Intermediation
Career prospects
Graduates who have successfully completed the Corporate Finance program can build a career in such areas as:
the financial departments of Russian and international companies;
large commercial bank;
international financial and investment consulting companies;
public corporations and the public sector;
research organizations;
own business.
CAREER CENTER
The Career Center actively helps students and graduates with the search for internships and work. Students receive newsletters of current vacancies in partner companies, students are advised on the preparation and updating of resumes, they are recommended exhibitions and employment events. More information about the Career Center can be found here >>>.
STORIES OF SUCCESS
GSOM SPBU closely monitors the career development of graduates, regularly collects data about the companies where they work, and interviews them. To view graduate success stories, click here >>>